Veterans Writing Award 2021 winner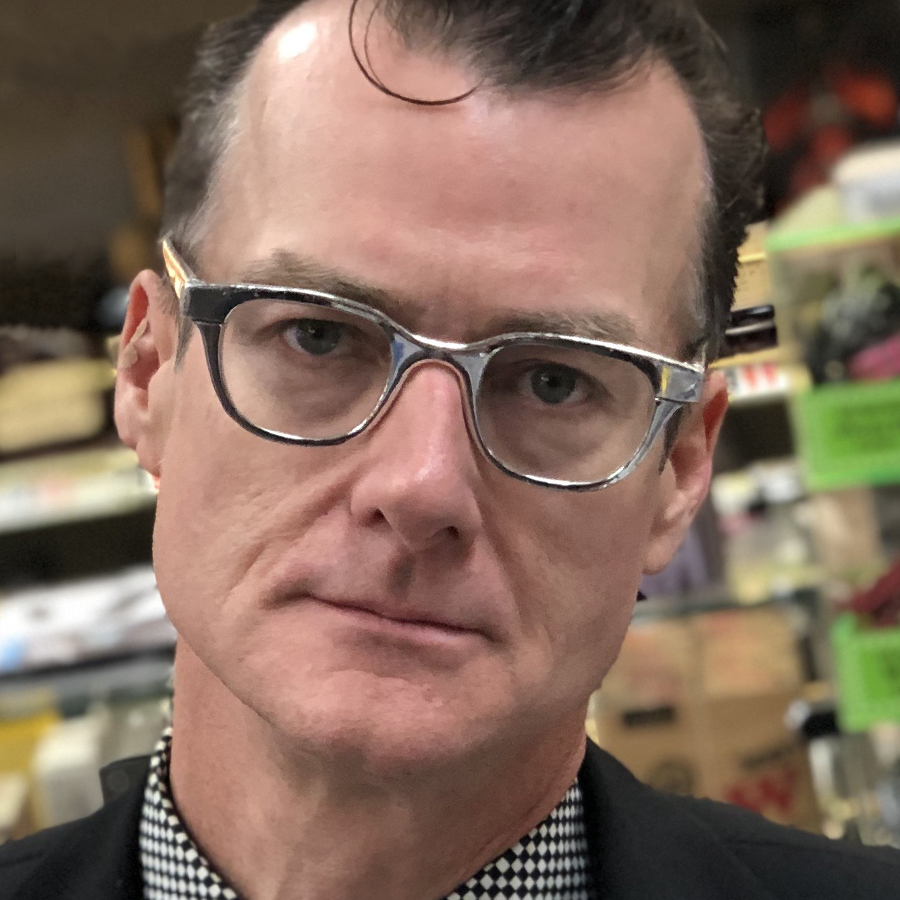 Syracuse University Press is thrilled to announce Brian O'Hare's short story collection Surrender is the winner of the 2021 Veterans Writing Award. Brian O'Hare is a graduate of the U.S. Naval Academy and former U.S. Marine Corps officer. Currently, he's an award-winning writer and filmmaker living in Los Angeles. His work has appeared in War, Literature and the Arts, Santa Fe Writers Project, Hobart and other journals, and has been nominated for two Pushcart Prizes. He was recently named a Writing Fellow at the Virginia Center for the Creative Arts.
Veterans Writing Award judge Phil Klay praised O'Hare's work, noting "Surrender is written in delightful, incisive prose bursting with humanity. It is deeply observed and emotionally powerful, sharp on both the cultural mores of young men and on the deeper consequences of what happens when that mixes with American military power. And each story boasts richly imagined characters that live on in the mind long after you've finished reading."
Syracuse University Press, in cooperation with the Institute for Veterans and Military Families (IVMF), established the Veterans Writing Award in 2019. The mission of the Veterans Writing Award is to recognize the contributions of veterans to the literary arts, shine a light on the multivalent veteran experience, and provide a platform for unrecognized military writers. This contest is open to U.S. veterans and active duty personnel in any branch of the U.S. military and their immediate family members. This includes spouses, domestic partners, parents, siblings, and children. We encourage women veteran writers, veterans of color, Native American veterans, LGBTQ veterans, and those who identify as having a disability to submit. Although work submitted for the contest need not be about direct military experience, we seek original voices and fresh perspectives that will expand and challenge readers' understanding of the lives of veterans and their families.
Q&A with Brian O'Hare
SUP: Has your military service influenced your writing? In what ways?
BO: Absolutely.
The U.S. military is arguably the most diverse 'tribe' on Earth. Coming from a mostly white suburb of Pittsburgh, my military service gave me my first taste of true diversity. The experience was nothing short of revelatory. We were bound by a common 'suffering' that allowed us to transcend the superficial differences that conspired to divide us in the civilian world. In doing so, we discovered a powerful commonality that united us not only as Americans, but as human beings. I fell in love with my Marines; I was inspired by their spirit and humanity — their ability to live with courage and grace in the face of overwhelming adversity. Over time, their stories became my stories. The experience completely transformed how I view the world and the stories I tell. To me, this was the real America; an often messy yet thrilling testament to what we could be, beyond the stereotypes and fear.
SUP: Who are your favorite authors?
BO: Tough question! (It's a very long list.) At the top though, would be James Baldwin, whose 'Another Country' reads like prophecy, possibly America's greatest writer, along with Vasily Grossman, the Soviet-era author of the incomparable 'Life and Fate'. John Updike and his command to 'Give the mundane its beautiful due' informs much of my writing philosophy. As well, the works of Tobias Wolff, Leonard Gardner and Zora Neale Hurston are part of an ongoing 'conversation' that never fails to fuel the fire. Charles Portis and Phil Klay — as fellow Marines, are an enduring inspiration. Emily Brönte. John Fante. James M. Cain. Chester Himes. James Dickey. Nabokov. Dostoyevsky. Salinger. Bukowski. Harper Lee. Edith Wharton. Richard Wright (the list goes on…). The one thing all these authors share is a powerful love of humanity, in all its broken forms.
SUP: What was the inspiration for these stories?
BO: I wrote these stories as backstory for a novel-length project I'd been considering. As I wrote, a vivid universe came to life, roughly paralleling my own, that eventually formed a loosely interlinked collection.
Ultimately, these stories document a journey—as the protagonists stumble toward a kind of 'wisdom', or 'acceptance' maybe, attempting to reconcile long-held myths with reality—without losing their humanity.
SUP: Are you currently working on any writing projects?
BO: Yes. I began writing a novel-length project this past September as a Writing Fellow at the Virginia Center for the Creative Arts (VCCA) in Amherst, VA. VCCA is an amazing place and a supporter of Veteran Artists. I hope to have the novel finished by Fall '22.
2019 Winner
Revolutions of All Colors: A Novel by Dewaine Farria
Honorable Mention
Mona Passage: A Novel by Thomas Bardenwerper