ALTA Virtual Book Exhibit
Conference Discount: Save 50% on literary translations with discount code 05LEAF21. Offer expires November 1, 2021..
Meet our Editors
Peggy Solic acquires books in our Middle East Literature in Translation series. With this series, the Press makes writing from the languages of the Middle East (Arabic, Turkish, and Persian, but also Kurdish, Urdu, Turkmen, Uzbek, etc.) available to English-speaking readers. The books in the series include short stories, novels, poetry, memoirs, and works on literary criticism.
For more information, email Acquisitions Editor Peggy Solic masolic@syr.edu.
Deborah Manion acquires books in our Judaic Traditions in Literature, Music, and Art series. This series focuses on literary, musical, and artistic expressions of modern Jewish life. The Judaic Traditions series welcomes original manuscripts pertaining to modern Hebrew and Yiddish writing, European and American Judaic literature, Jewish music, art, architecture, and film.
For more information, email Acquisitions Editor Deborah Manion dmm@syr.edu
Meet our Translator
Q&A with Chip Rossetti, translator of Animals in Our Days: A Book of Stories by Mohamed Makhzangi.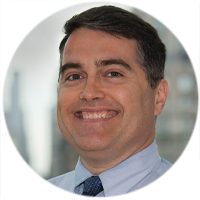 SUP: What initially drew you to Animals in Our Days and made you want to translate it?
CR: I first came across Animals in Our Days when it was published in 2006. At the time, I was living and working in Cairo, and in an effort to improve my Arabic and familiarize myself with the field of contemporary Arabic literature, I became a regular reader of Egypt's weekly newspaper on literature and new fiction, Akhbar al-Adab, which is where I first read a notice about Mohamed Makhzangi's collection. I was intrigued enough to go out and buy it from one of the bookstores on Midan Talaat Harb in downtown Cairo. I was initially taken with the first three stories, all of which recounted the violence and chaos of the then-ongoing US invasion and occupation of Iraq through the eyes of animals. I also loved the international settings of these stories, which I later learned were based on Makhzangi's own travels in Asia and Africa. With its focus on animals and the blind cruelty of which humans are capable, the whole collection struck me as deeply empathetic, compassionate, and humane (a term loaded with irony in this context.) I was so taken with it, I ended up opting to translate it for my M.A. thesis, but I kept returning to the collection. Rereading the stories again last year, I was struck again by Makhzangi's insight that human callousness towards animals lies on a continuum with our capacity for despotism, imperialism, war, and greed.
SUP: What creative person has influenced you and your work?
CR: As a translator, I find it difficult to pinpoint a single person whose work I can say "influences" my own, short of pointing to specific literary translators whose work I admire. I will, however, mention a translator's memoir that I keep returning to over the years. The book is Memories in Translation by the late Arabic-English translator Denys Johnson-Davies, one of the earliest advocates for and practitioners of the translation of contemporary Arabic literature into English. Johnson-Davies, who died in 2017, seems to have known just about every major literary figure in the Arab world (and translated many of them). His life story offers a hidden history of the field I work in, told with self-effacing modesty and humor. Whenever I am tempted to complain about the lack of interest in Arabic literature in the Anglophone world, I remember the headwinds Johnson-Davies faced trying to persuade UK and US publishers in the 1950s and 1960s to take an interest in the burgeoning field of contemporary Arabic writing.
SUP: Tell us three things about these stories that will resonate with readers.
CR: Firstly, Animals in Our Days is a marvelous example of the growing genre of eco-fiction, generally understood as fiction that seeks to displace a traditional anthropocentric view of the world by focusing on humanity's relationship with the natural world around it. Many of the stories in this collection, such as "Enchanted Rabbits," "Pursuing a Butterfly in the Sea," and "The Elephants Go to Drink," portray animals as almost magical, allowing humans to glimpse a reality beyond the rational and the everyday.
Secondly, the global settings of these stories highlight the painful legacies of imperialism and war, as they touch on the U.S. war in Vietnam, political terrorism in India, the Arab-Israeli conflict, and the American invasion of Iraq in 2003.
Finally, Mohamed Makhzangi is a trained physician who has spent much of his professional life working in science journalism, a background that informs these stories and provides them with a scientist's eye for detail. Makhzangi has written approvingly about the British critic C. P. Snow's essay on the "Two Cultures" of science and art in the modern world, and takes Snow's optimistic view about the emergence of a "third culture" that combines the two.
Featured translations . . .
Animals in Our Days: A Book of Stories
Mohamed Makhzangi; Translated from the Arabic by Chip Rossetti
Forthcoming Spring 2022
Reem Bassiouney; Translated from the Arabic by Roger Allan
Hassouna Mosbahi; Translated from the Arabic by William Maynard Hutchins
David Ehrlich; Translated from the Hebrew by Michael Swirsky
Haifa Zangana; Translated from the Arabic by Wen-chin Ouyang
Yassin Adnan; Translated from the Arabic by Alexander E. Elinson